Yonex Nanoflare 1000 Tour
Yonex Nanoflare 1000 Tour badminton racket is a mid-range racket designed for advanced and intermediate players who enjoy agile maneuverability and faster swing speed. Grab the NF-1000T badminton racket from Triangle Badminton and Table Tennis and enjoy the best prices across the web.
Specifications
Flex: Extra Stiff
Balance: Even Balance
Frame: HM Graphite, Nanocell NEO, EX-HYPER MG
Shaft: HM Graphite
Joint: Built-in T-Joint
Length: 5 mm longer
Weight / Grip: 4U (Avg. 83g) G5,6 - 3U(Avg. 88g) G4,5,6
Stringing Advice: 4U (20-28 lbs), 3U (19-29 lbs)
Color(s): Lightning Yellow
Item Code: NF-1000T
Technology
Nanocell NEO
A resilient yet surprisingly flexible graphite material.
AERO Frame
Smoother contours throughout the racquet head for less wind resistance and extra racquet speed.
Compact Frame
Faster Swing
To balance the heavy racquet head, the frame has been made smaller to maintain the fast swing demanded by advanced players.By reducing the drag caused by air resistance, the head-heavy feeling is reduced and racquet handling speed is increased.
ISOMETRIC
Enlarged Sweet Spot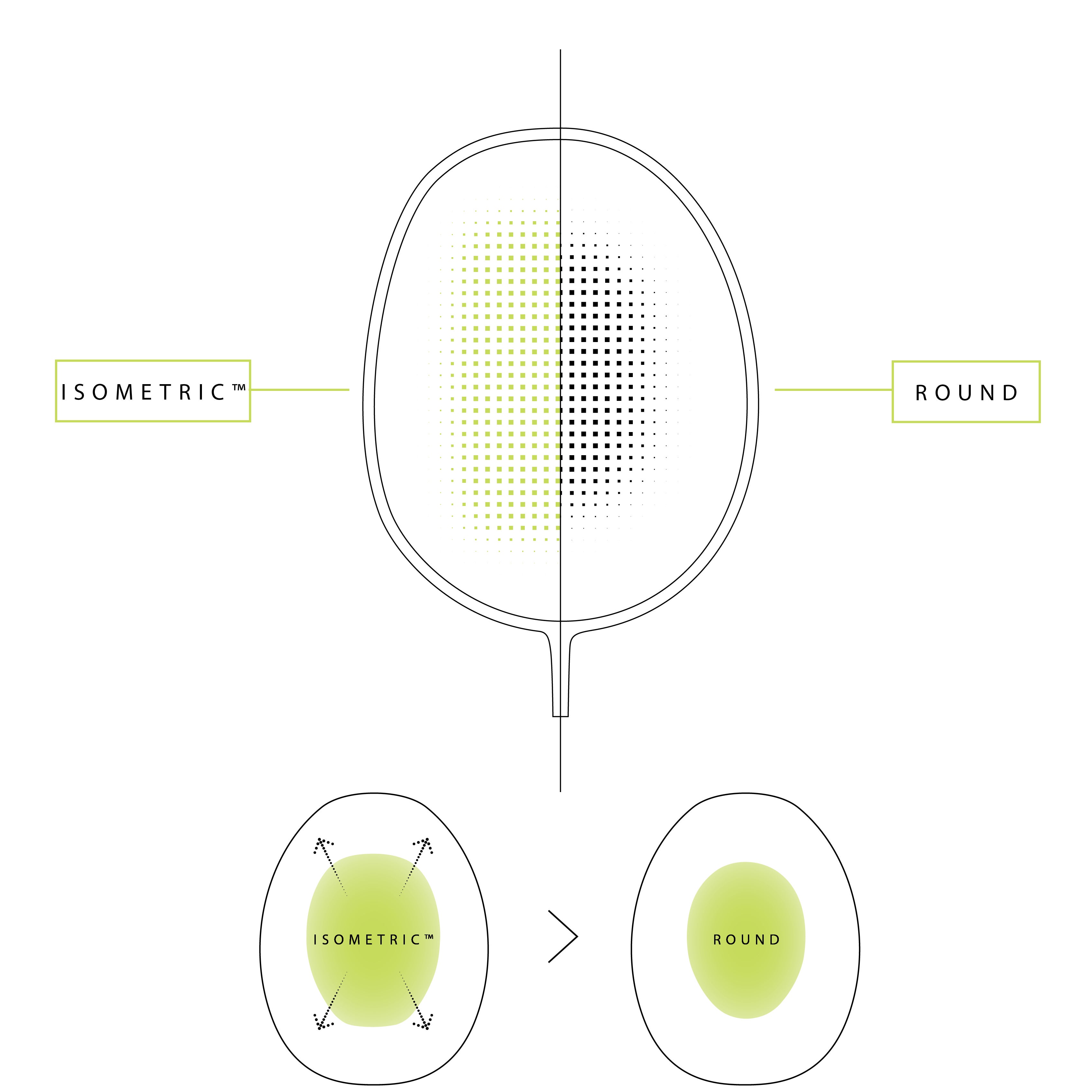 ISOMETRICTM technology continues to help the world's greatest players achieve global success.
Developed over 30 years ago, the ISOMETRICTM design increases the sweet spot by 7%*. Compared to a conventional round frame, a square-shaped ISOMETRICTM racquet generates a larger sweet spot by optimizing the intersection of the main and cross strings.
ISOMETRICTM delivers greater control without sacrificing power. ISOMETRICTM is a Trademark of Yonex CO., LTD. * Tested by Yonex.
Sonic Flare System
Max Acceleration
The revolutionary new graphite material TORAYCAR M40X and SUPER HMG provide unrivalled power and stability for maximum shuttle acceleration.
Super Slim Shaft
Reduced Air Resistance
The slimmest racquet ever produced by YONEX vastly reduces air resistance whilst providing maximum feel.
Energy Boost CAP
Increased Control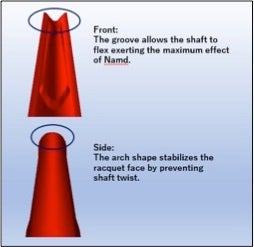 The new shape allows the shaft to flex, which ensures the maximum effect of "Namd[1](more flex and faster kick-back graphite material)" and stabilizes the racquet face by preventing the shaft twisting, increasing control.
REXIS Shaft
A high-performance shaft precisely designed with an original Yonex molding technique. Improves shot performance and dominates the game.
Built-in T-Joint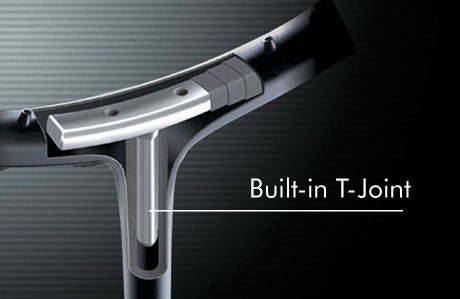 Increases strength between the frame and shaft eliminating head twist for more control.
EX-HMG
Provides sharper power for all your shots.
SPEED-ASSIST BUMPER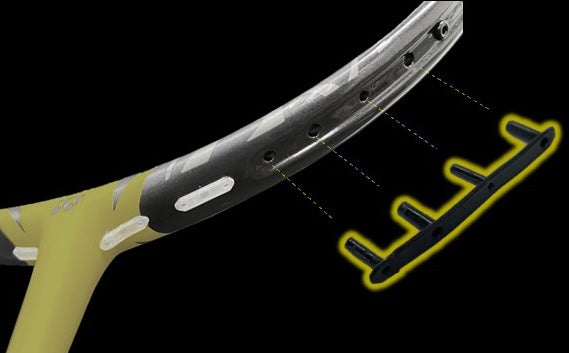 The SPEED-ASSIST BUMPER is a connected grommet containing highly rigid material that is resistant to warping. They are attached to the lower part of the frame to reduce frame warp and improve repulsion performance.