Yonex Astrox 77 Pro Badminton Racket
The original Yonex ASTROX 77 is designed for intermediate to advanced players looking to dominate the court with steep smashes. It is equipped with the Rotational Generator System that enables quick recovery for a continuous stream of powerful attacks. The racquet utilizes NamdTM throughout the shaft producing more flex and a faster snapback
Astrox 77 Specifications:
Level: Advance / Professional
Type: Offensive
Flex: Medium
Head: Square/Isometric
Weight: 4U
Grip: G5 (3 1/4 inches )
B.Pt: Head Heavy Balance
Tension: 20-28 lbs 4U
Frame: High Modulus (HM) Graphite
Shaft: High Modulus (HM) Graphite, NAMD
Item Code: AX77-P
Cover: Yonex Full Cover
Color: High Orange
Release Date: October 21st, 2022
Made in Japan
The new ASTROX 77 is a further evolved version of its predecessor, featuring new technologies for better performances and a 2.9% increase in smash power. The joint at the bottom of the frame is composed of a new resin material, Flex Fuse, which combines a shock-absorbing material with base resin for a softer feel on impact. The new elongated shaft is equipped with NamdTM, a carbon-graphite material that generates quick snapback to accompany the extra flex. The addition of the E.B.CAP PLUS (Energy Boost Cap Plus) is used for further snapback.
The new ASTROX 77 will be seen in the hands of Tokyo Olympic Gold Medalist, Chen Yu Fei (CHN), World Tour Finals 2021 champion, An Se Young (KOR), 2022 World Championships mixed doubles winner, Huang Ya Qiong (CHN), and 2022 Malaysia Masters champion, Fajar Alfian (INA). The racquets are scheduled for a global launch on October 21st, 2022
Technology: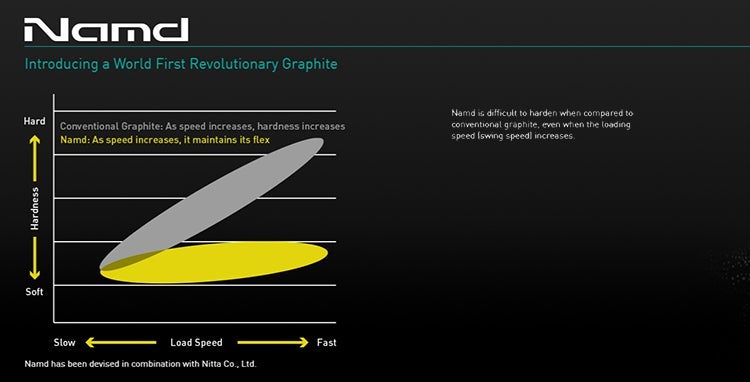 Namd
Revolutionary Graphite
A world-first, new dimension graphite material, Namd, greatly improves the adhesion of the graphite fibers and resin by attaching nanomaterial directly to the graphite fiber.In high performance racquets, it is common to combine nanomaterials with resin that connects graphite fibers, but in Namd, nanomaterials are directly adhered to the graphite fibers and resin is greatly increased. This major improvement produces a shaft that flexes and stores energy, delivering explosive force on impact with the shuttle.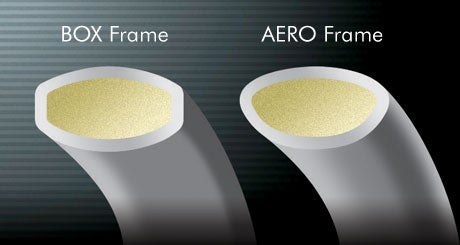 AERO+BOX Frame
Combines solid hitting feel and quick swing.
ISOMETRIC
Enlarged Sweet Spot
ISOMETRICTM technology continues to help the world's greatest players achieve global success.
Developed over 30 years ago, the ISOMETRICTM design increases the sweet spot by 7%*. Compared to a conventional round frame, a square-shaped ISOMETRICTM racquet generates a larger sweet spot by optimizing the intersection of the main and cross strings.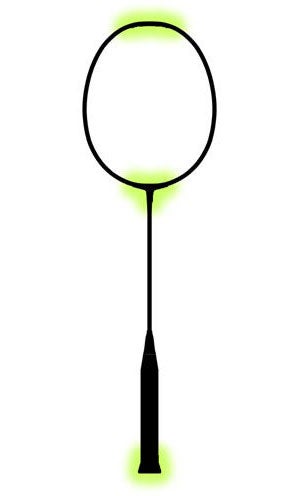 Rotational Generator System
Counterbalanced Weight Distribution
By applying the counterbalance theory, weight is distributed throughout the grip end, frame top and the joint for maximum control. The transition to the next shot can be performed smoothly, with rapid succession.

Super Slim Shaft
Reduced Air Resistance
The slimmest racquet ever produced by YONEX vastly reduces air resistance whilst providing maximum feel.
Energy Boost CAP PLUS
Uniquely shaped cap which maximizes shaft performance.The front allows the shaft to flex, while the sides arch-shaped curve stabilizes the racquet face by preventing the shaft from twisting.