Yonex Astrox 77 Play 4UG5 High Orange
The Yonex ASTROX 77 PLAY (AX77PL) 4UG5 High Orange badminton racket is a lightweight ( approximately 84 grams ) and a high-flex head heavy balanced badminton racket. Similar to other Astrox rackets, the ASTROX 77 PLAY (AX77PL) racket is designed using the Rotational Generator System concept. The counter-balanced head adapts to each shot, helping you to control the drive and to attack the opposition with increased acceleration, steeper angle, and power on the smash. Yonex Astrox line of badminton rackets are an attack-oriented model that can take the lead in a high-speed game with a design that can deliver powerful, steep smashes, allowing you to dominate the court.
By applying the counterbalance theory, weight is distributed throughout the grip end, frame top and the joint for maximum control. The transition to the next shot can be performed smoothly with rapid succession.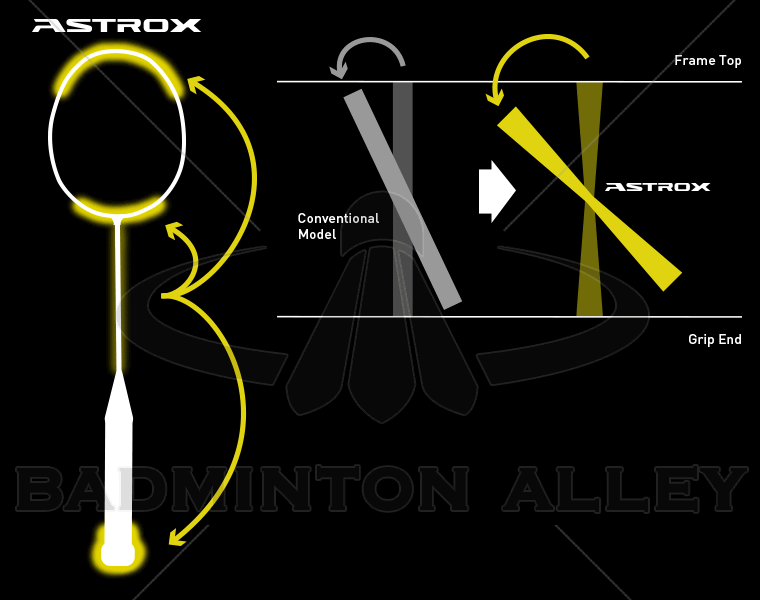 This racket helps you to lead the attack with increased power and control.
Smash power up 7.1% (The difference between the initial speed and the final speed is minimized in order to be launched strongly)
Smash angle is 2.3° steeper *Tested by Yonex (Measurements by swing robot)